Xavier Laurent
Contact me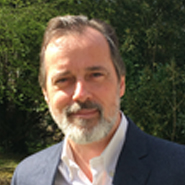 Xavier Laurent specialises in insurance law. After gaining experience in the corporate world and spending ten years with a major international insurance group, he has extensive knowledge of insurance law issues and insurance practice. Xavier advises clients on managing insurance risks and optimising their opportunities. He also assists clients in achieving their goals for the creation of new insurance products and the distribution of existing ones.
Xavier holds a Master's degree in Private Law – Judicial Careers from Paris II University (1989), the diploma of the Paris Insurance Institute (Paris I University – 1990) and a post-graduate diploma (DESS) in Insurance Law from Paris I University (1990). He began his career in 1991 at Zurich International.
After handling Industrial Risks Litigation from 1993 to 1995, he took charge of claims for the chemical, pharmaceutical and food industries.
After gaining admission to the bar in 2000, he practised for three years at Moquet Borde & Associés, now Paul Hastings, as Of Counsel in the Insurance department before founding Anthemis Avocats Associés with three other partners in January 2004, and then LCA Avocats Associés (Laurent & Chevalier Avocats Associés). For many years he presented various insurance topics in seminars for EFE (Insurance Law Current Affairs, Civil Liability Insurance, Insurance Product Distribution, etc.) and ran EFE courses on "Initiation to insurance contracts" and "Initiation to insurance law: claims handling". Since 2018, he has been active in the same areas on courses organised by QUALIS FORMATION.
Xavier co-founded InsurancePartners in 2014.
---
Jérôme Goy
Contact me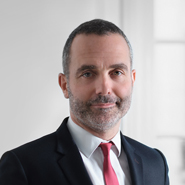 Is a graduate of the Paris Institute of Political Studies (Economics & Finance) and holds a master's degree in business law from Paris X university.
Jérôme is a recognised professional in affinity and international insurance distribution for trade associations, financial institutions and regulated professions. He formerly spent eleven years in the US broking firm Aon, where he was notably Managing Director France (2008 / 2013) and then COO Europe of Aon Professional Services (2010 / 2013), after working as a lawyer from 2004 to 2007 in the insurance department at Paul Hastings.
He has written numerous papers on the development of Insurtech companies, the professional liability of receivers and administrators in bankruptcy (IFPPC bulletin) and collective works on lawyers' liability and liability insurance law in European Union countries.
In 2016, he was Delegate for Regulated Professions under the President of the Paris Bar Association.
Jérôme is an active member of EDC (Entrepreneurs et Dirigeants Chrétiens) and the Sciences Po Assurance Alumni association.
He co-founded InsurancePartners in 2014 and became a Partner at Enthémis in 2019.
---
Thomas Laurent
Me contacter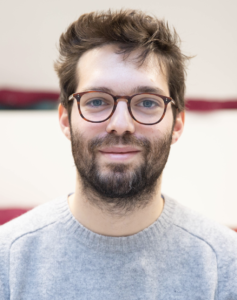 Thomas Laurent is specialized in insurance law and corporate finance law. Prior to becoming a lawyer, he has worked for more than 3 years at the PwC Corporate Finance department based in Paris where he participated in several cross-border Mergers & Acquisitions especially in the insurance and banking sector. Thomas also worked in the financial lines of Allianz Global Corporate & Specialty (AGCS) both in Munich and London where he took part of the product development team.
Thomas holds an LL.M. in Banking and Finance from Queen Mary University (London). He also graduated from Paris 1 – PanthéonSorbonne (LL.M. in Business Law) and emlyon business school (MSc in management).
He is also CEO of Predilex, a SaaS software dedicated to estimate bodily injuries costs for insurance professionals.